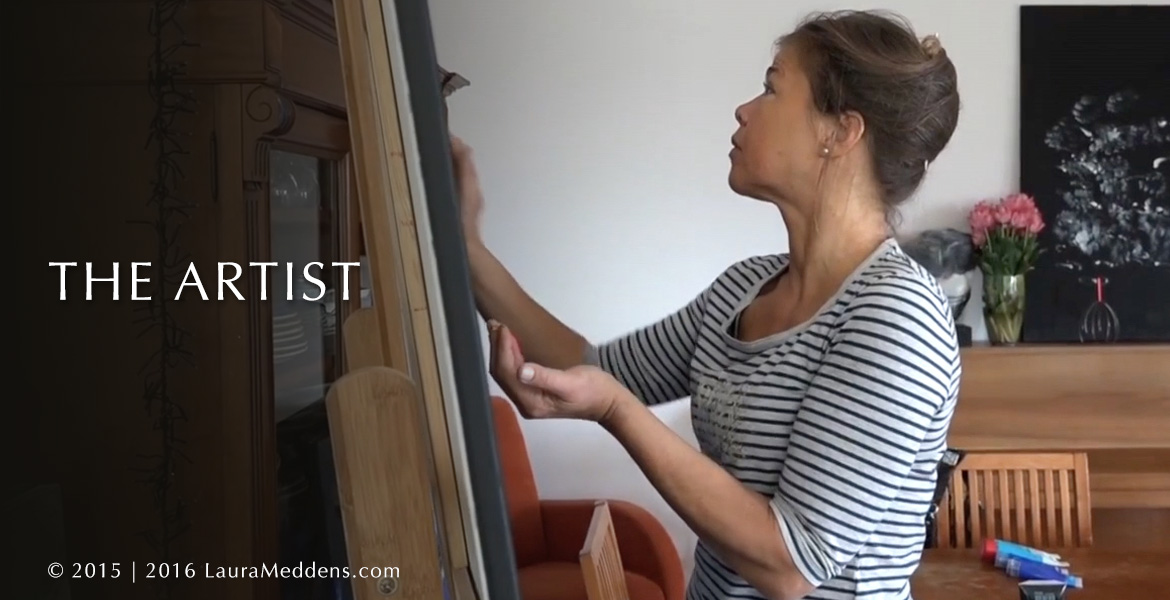 Laura Meddens
Laura Meddens is an artist whose inspiration comes completely through her 'mind's eye'.
Within the past few years she has experienced incredibly vibrant visualizations that have inspired her to try and capture them – in a moment in time – on canvas while they continue their metamorphosis.
Her life, from its beginning in the Dutch West Indies, and time living in the U.K and the Netherlands has provided a rich collection of visual memories and experiences that help to inspire her creative projects.
She has to work quickly to capture a snapshot of the imagery on canvas because it is always in motion, made up of diverse colours, shapes and textures that take the viewer on multi-layered journeys curated by their own 'mind's eye'.
Already her works have been attracting attention in the international art world. Laura was invited to display her work in the 2016 Open Ateliers Oost in Amsterdam and was one of 10 artists out of 90 chosen to exhibit in the SBK Gallery.
Laura's latest works are now on display in a solo exhibition until 03 January, 2018 at the historic Amstelkerk in Amsterdam.
She also has exhibitions lined-up during 2018 at the equally historic St. Janskerk in Maastricht, and at Landhuis Bloempot on the Caribbean island of Curaçao.
If you'd like more information or wish to purchase one of Laura's works, please email info@LauraMeddens.com or call +31 61 46 96 853.