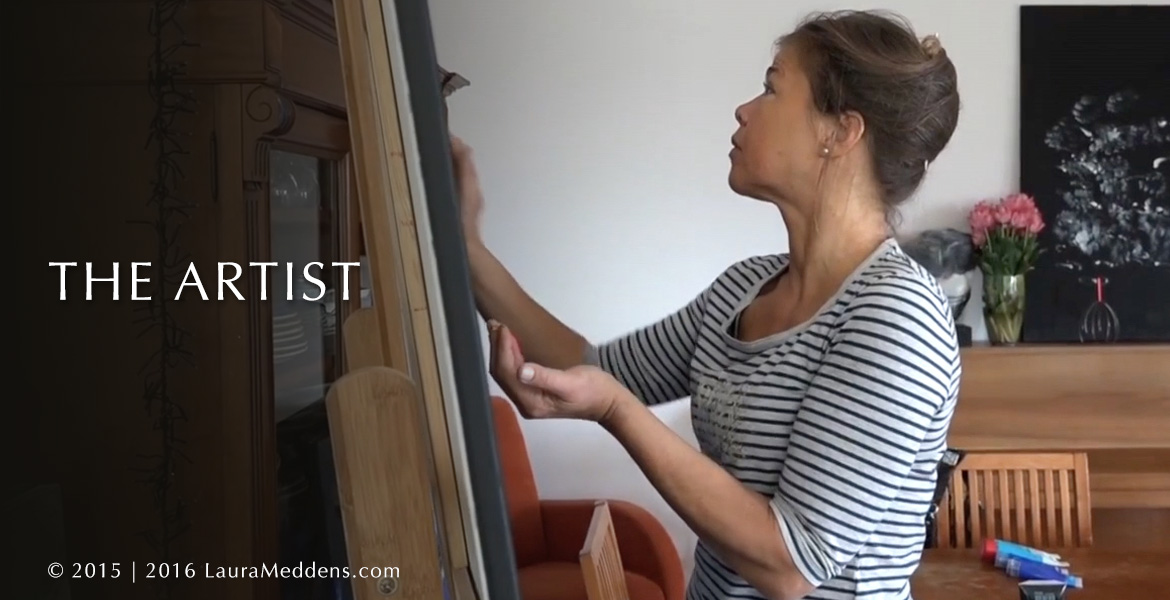 Laura Meddens
Although she can no longer see, Laura Meddens has never lost her vision.
Her life, from its beginning in the Dutch West Indies, and time living in the U.K and the Netherlands has provided a rich collection of visual memories and experiences that help to inspire her creative projects.
Completely blind since 2007, and having done drawings and sculpture when she was younger, Laura began painting in May of 2015 after experiencing incredibly vivid visualizations in her 'mind's eye'. She has to work quickly to capture a snapshot of the imagery on canvas because it is always in motion, made up of diverse colours, shapes and textures that take the viewer on multi-layered journeys curated by their own 'mind's eye'.
Already her works have been attracting attention in the international art world. Laura was invited to display her work in the 2016 Open Ateliers Oost in Amsterdam and was one of 10 artists out of 90 chosen to exhibit in the SBK Gallery.
Laura has also been invited to exhibit her work at ArtSquare at the Hermitage Amsterdam and at Vrijthof Maastricht during TEFAF 2017. She also has exhibitions lined-up at the Amstelkerk in Amsterdam, and at Landhuis Bloempot Curaçao in the coming year.