BEZIELING AT THE PARC – The Art Within Laura Meddens
The Carriage Hall on the estate of Boutique Hotel Parc Broekhuizen in Leersum, NL will be the setting for the next exhibition of paintings by Laura Meddens.
Laura will be onsite on certain days through February and March, 2020 to personally curate the collection. She will also provide information about the opportunity to purchase Limited Edition Art Giclée Prints, signed and numbered by the artist on museum quality paper using archival inks.
When you stand at a distance in front of one of the paintings by Laura Meddens and slowly move closer, it's a bit like stepping into a deeper dimension of colors, shapes and shading. Sometimes you think you see faces, other times animals, or planets. And often what one person sees can differ from what another person sees, because many images resonate with something personal in each of their own lives.
But the one thing they all share is astonishment when they find out that the artist is blind, and cannot see her own finished works.
For Laura, the canvas is like a screenshot of the remarkable visualizations she 'sees' in her 'mind's eye' that come from her heart and soul. The Dutch word that best describes it is 'bezieling' for which there is no simple English translation, and the closest would be 'soulful inspiration'. But she has chosen it as the title for her upcoming exhibition in February and March at historic country-estate-turned Boutique Hotel Parc Broekhuizen in Leersum.
It has special significance for Laura, because in her archive of visual memories, she remembers skating on the frozen pond as a young girl behind what was then known as the National Institute for Nature Management on an estate dating back to 1408, that saw various iterations of the main house which was declared a National Monument in 1967.
From the 3rd of February through to the 31st of March, Laura will bring a modern touch of color and monochrome motifs to Parc Broekhuizen's Carriage Hall in her exhibition "BEZIELING AT THE PARC: The Art Within Laura Meddens".
Among her abstract acrylic works, visitors can see 'Tango', Laura's first completed painting in which people see a couple dancing, a collection of faces and other imagery as they study it from near and afar.
You'll wonder how a blind artist could achieve the soft illumination that appears from one direction, defying time and genre.
Is it coincidence, or is it a greater power at work? Laura lost her vision in 2007, and some years later she began to experience vibrant visualizations which seemed to be inspired by the energy she felt and colors she 'saw' around people, and decided to start painting again to try and capture these images on canvas for others to see.
There are other painters, blind and sighted who associate sounds and music with colors in a condition known as synesthesia in which the brain activates unusual sensory responses to stimuli. Dutch Master Vincent van Gogh was believed to have had a form of it called chromesthesia.
Laura feels her inspiration comes from within from her heart and soul and usually contains some form of a candle and other shapes and colors illuminated by the energies of people around her.
And in an international city like Amsterdam, she feels there is a wealth of diverse energies out there to illuminate many more paintings to come.
You can have an opportunity to meet and discuss these fascinating phenomena with Laura herself and see her paintings from near and afar as she curates weekly get togethers at Parc Broekhuizen.
And if the pond is frozen enough, you'll also have the opportunity for a daytime skating excursion followed by hot chocolate, a warm soup and warm drinks in PB's Restaurant Voltaire. More information about days and times coming soon.
You can learn more about the upcoming exhibition in the audio below from Laura's interview on Radio M Utrecht along with Parc Broekhuizen General Manager Anita Bos and Laura's friend Helen Papa Hoitsma, Senior Project Manager at The Ditmeijer Group. Laura wishes to thank Conny Kraaijeveld for the opportunity to be part of her lunchtime program along with roving reporter Robert Jan Booij.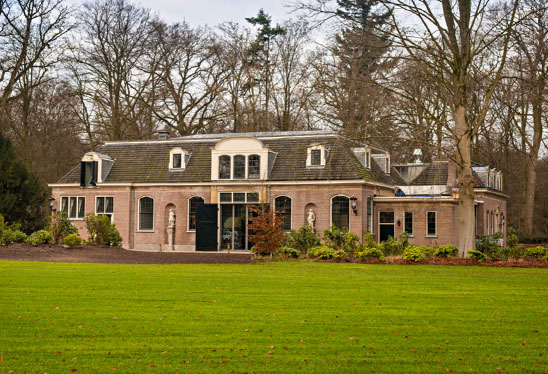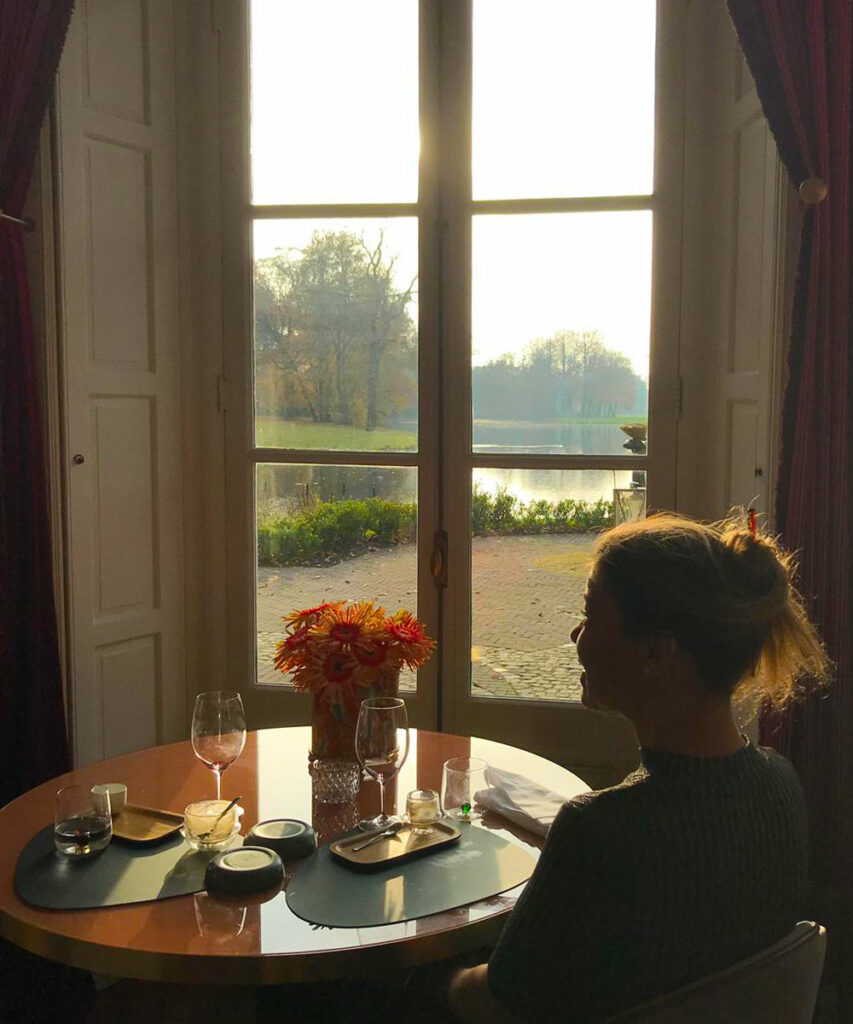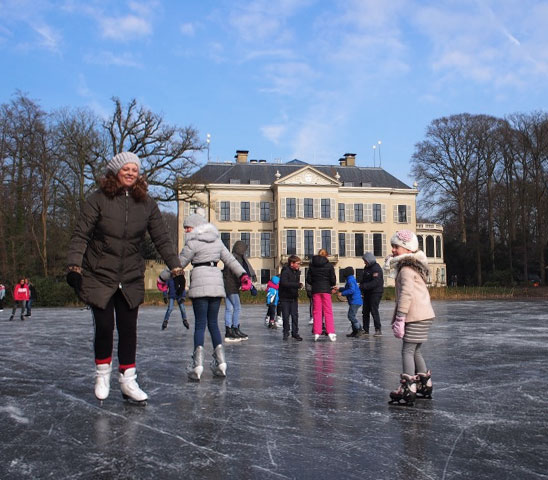 PREVIOUS EXHIBITIONS
You can browse additional information about Laura's previous exhibitions in our Archive section by clicking here or on the banner above.