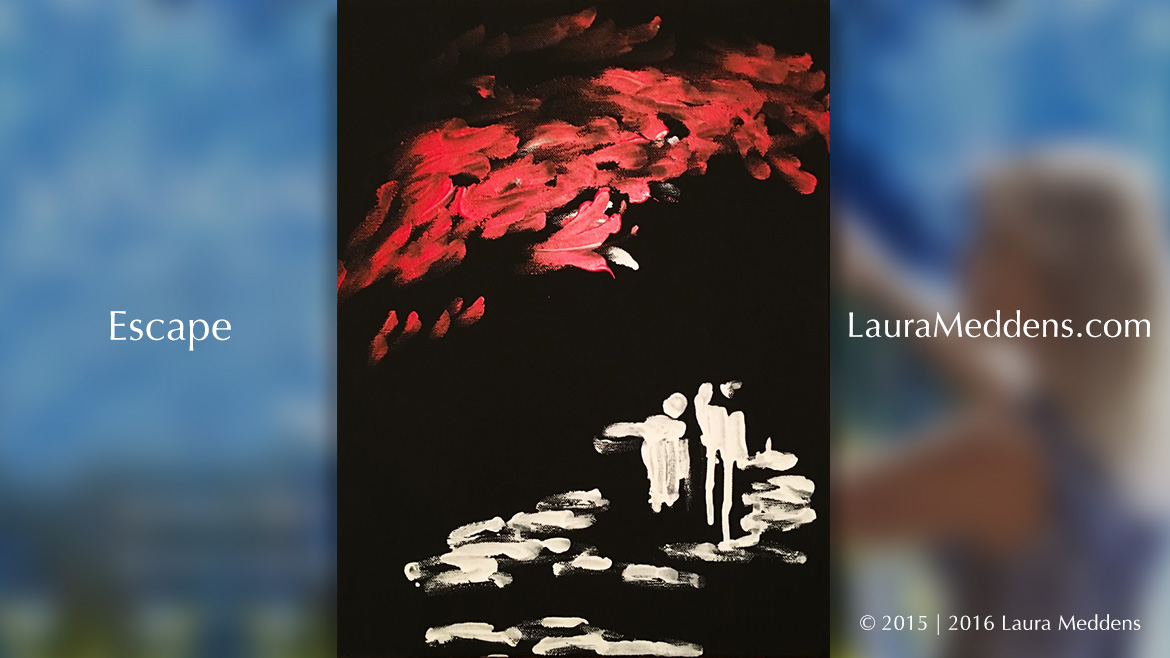 © 2016 Acrylic on canvas | 20″ x 15.75″ | 50.8 cm x 40 cm
As mentioned in the description for HARBOUR, it and ESCAPE were painted one right after the other. After they were described in detail back to me, the imagery of what some saw as people gathering at the shore looking for safe harbour seemed a fitting interpretation.
Where does your interpretation lead you?
Laura Meddens