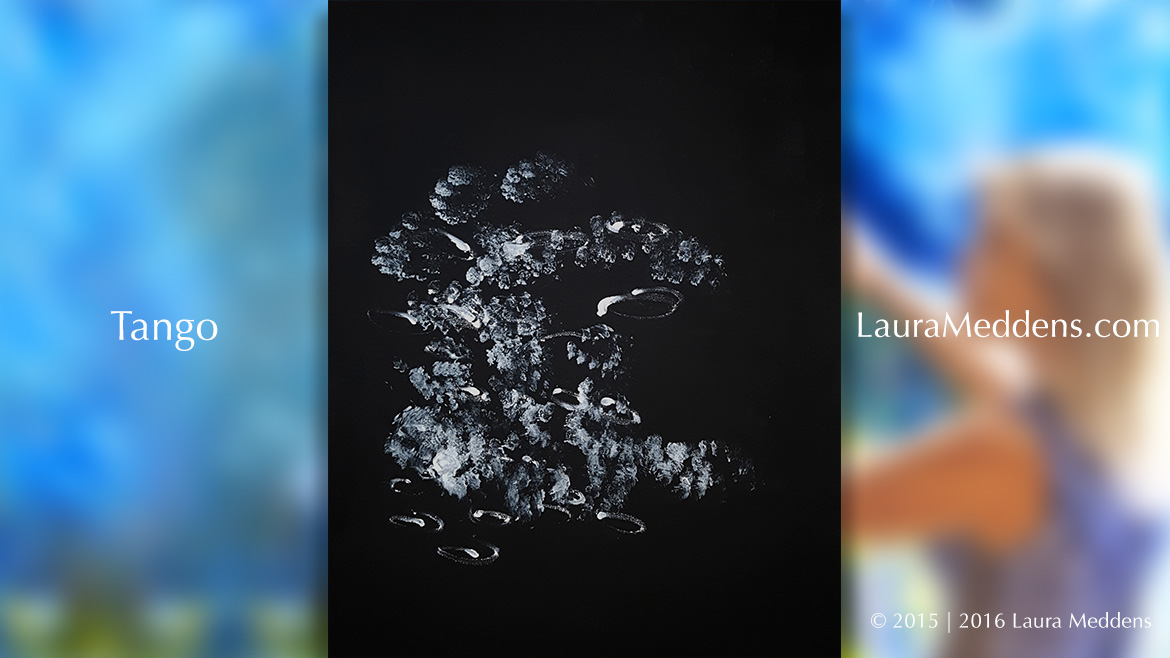 Tango
© 2015 | 2016 Acrylic on canvas | 47.2″ x 35.4″ | 120 cm x 90 cm
Tango was the first work I finished after I decided to try painting again, as I did when I was younger. Was it possible for me to achieve anything meaningful since I had lost my sight?
I first covered the canvas in black paint and then started using progressive layers of silver and white acrylic paint. My daughter arrived for a visit the next morning and said "don't do anymore, it's finished, and it's beautiful" and that she would love to have it.
I asked her what she saw in it. She said "two people dancing with possibly a third in the background".
Many other people saw the same thing, but also discovered other images within the image as they got closer to the canvas, such as a collection of faces. Amazing what you can perceive at different focal lengths and in different lighting conditions.
So I decided on the name "Tango". I think it's a fitting metaphor to 'the dance of life'.
Laura Meddens