NEW WORKS AND A VERY SICK DOG
June 17, 2019
At the end of May, Laura's guide dog Nugget from The Seeing Eye got very sick. He got very unsteady on his legs and just collapsed. Needless to say, he was rushed to the veterinary clinic, and was referred on to a specialist clinic where tests were done to try and pinpoint the cause.
While the exact cause is still a mystery, Nugget is now improving day by day and eating regularly as he recovers. That allowed Laura to resume work on some new paintings which you can see previewed on the Home page.
Laura sends a very big thank you to the veterinary Doctors and their staff at the Huizerweg, MCD and Dierenliniek IJburglaan clinics for their great care of Nugget.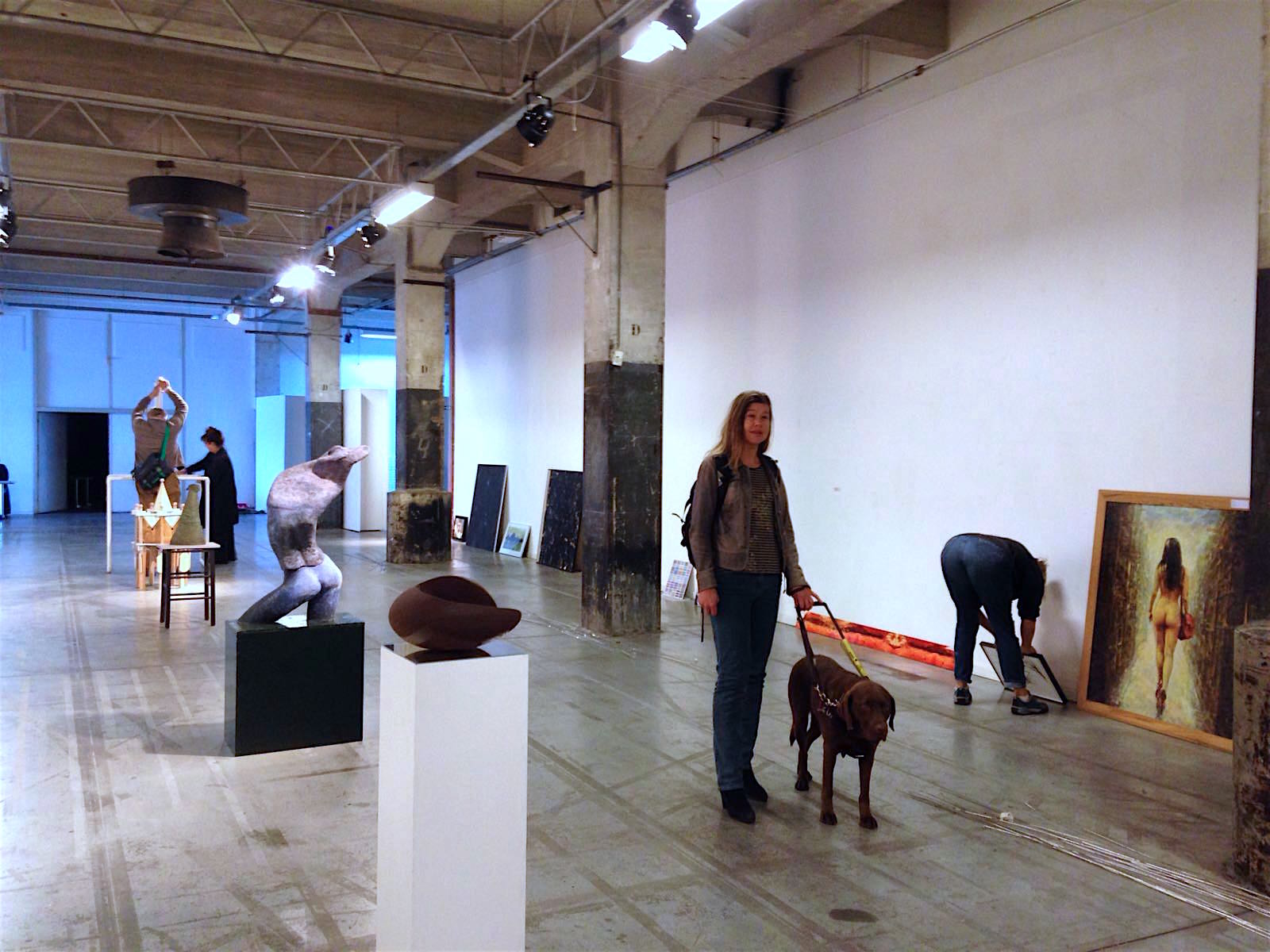 ARCHIVE OF PREVIOUS POSTS
As part of our update of the website, we've setup an Archive section for previous Blog posts as well as information about previous Exhibitions which you can access on our Archive Page.